International Conference on Document Analysis and Recognition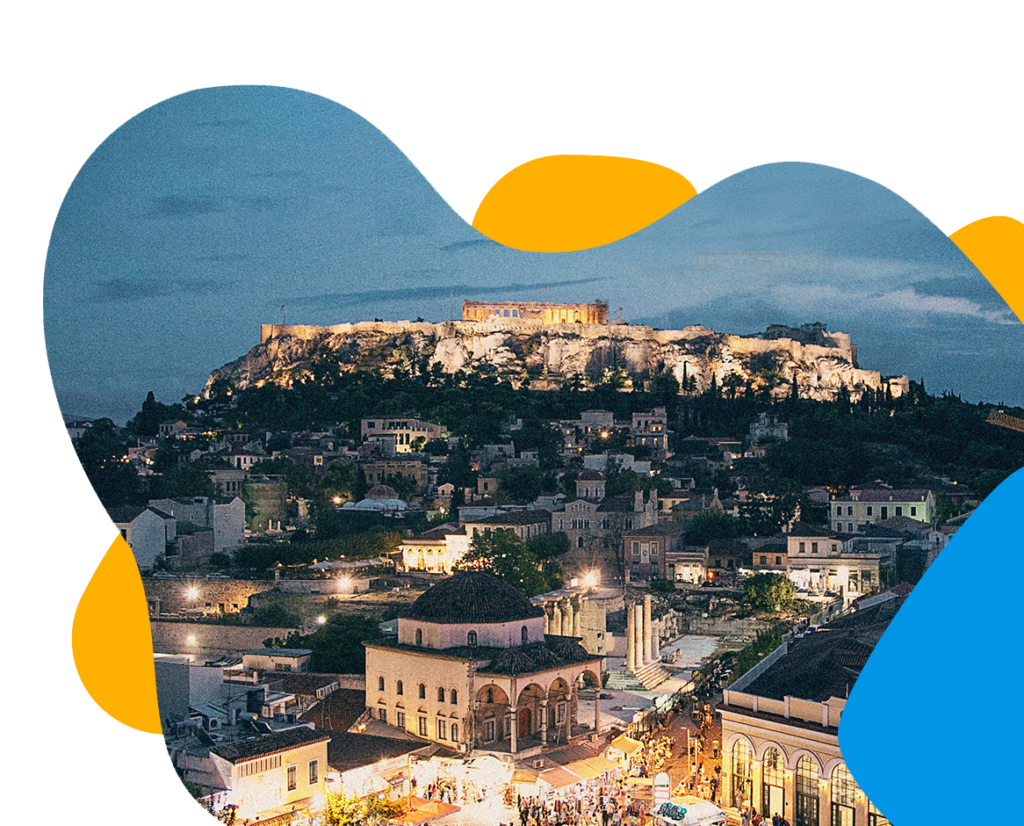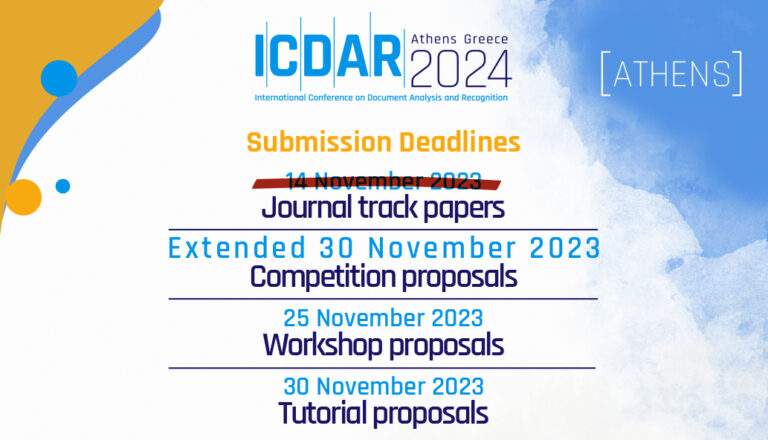 Welcome to ICDAR 2024!
The Organising Committee of the International Conference on Document Analysis and Recognition with pleasure welcomes you to Athens, Greece for the 18th edition of ICDAR 2024 which will take place from 30 August – 4 September 2024. The format of the conference will build upon best practices of previous ICDAR conferences and will feature keynote talks, main track sessions, presentations, panel discussions, poster sessions, side workshops and social events. The series of ICDAR conferences attracts more than 500 participants from the world over and is the perfect meeting place for the community to come together.
Basilis Gatos, National Centre for Scientific Research "Demokritos"
Vassilis Katsouros, ATHENA Research Center
Foteini Simistira Liwicki, Luleå University of Technology
The International Conference on Document Analysis and Recognition (ICDAR) is the premier international event for scientists and practitioners involved in document analysis and recognition, a field of growing importance in the current age of digital transition. The 18th edition of this conference will be held in Athens, Greece from 30 August – 4 September 2024.
– Document image processing
– Physical and logical layout analysis
– Text and symbol recognition
– Handwriting recognition
– Document analysis systems
– Document classification
– Indexing and retrieval of documents
– Document synthesis
– Extracting document semantics
– NLP for document understanding
– Office automation
– Graphics recognition
– Human document interaction
– Document Representation Modeling
– Structured document generation
– Multimedia document analysis
– Mobile text recognition
– Pen-based document analysis
– Scene text detection and recognition
– Recognition of tables and formulas
– Historical document analysis
– Signature verification
– Document summarization and translation
– Document forensics and provenance
– Medical document analysis
– Document analysis for social good
– Document analysis for literature search
-Gold-standard benchmarks and datasets
Journal track paper submission deadline (no extensions will be granted)
EXTENDED TO 30/11 Proposal for Competitions
Proposal for Tutorials
Proposal for Competitions
Acceptance Notification for Competitions and Workshop
Acceptance Notification for Tutorials
Initial journal track decision announced to authors
Conference Paper Submission
Journal track Paper Submission deadline for papers with a "Revise" review
Paper acceptance notification
Camera-ready Paper Submission
Final journal track paper decision announced to authors
Deadline for full registration associated with accepted paper & Early Bid Registration
Online Submission Form will be available shortly
Online Registration will be available shortly
Conference Format Clarification
ICDAR 2024 will be a physical event and authors are expected to present in person at the event in Athens, Greece.
Each case will be handled individually at the discretion of the organisers.
1. Non-authors who are not allowed to attend due to visa or health related travel restrictions and can provide appropriate documentation will be provided refunds for their registrations.
2. Authors must register and pay for a full non-student registration in order to have their papers published. This will not be refundable under any circumstances.
Authors who cannot attend to present will have their papers withdrawn from the program and the conference proceedings.